Longfellow
Longfellow, MN
PAINTLESS DENT REPAIR
Longfellow Quality Car Hail Repair Services
Should a hail storm sweep through your home or business in Longfellow, MN, we understand the stress and anxiety you might feel about the inconvenience and expense of car hail damage. This is why here at AJ's Dent, we strive to provide affordable and time-saving dent repair solutions for faster vehicle restoration. We specialize in Longfellow paintless dent repair (PDR), a cost-effective and eco-friendly car dent repair method that also ensures longer lasting results compared to conventional dent repair. Our Longfellow PDR services can eliminate door dings, body creases, indentations, and other visible indicators of hail damage. If you are a car owner in need of car hail repair services in this city, AJ's Dent is a reliable PDR company that can give your vehicle the care that it needs and deserves.
We at AJ's Dent are made up of highly-skilled and seasoned PDR technicians that are adept in restoring different types of vehicles like sedans, vans, SUVs, trailers, trucks, motorcycles, RVs, boats, and more. We take your dent repair needs seriously, and that is why we also provide insurance claims support so you can get the best coverage possible. You can expect a smooth and efficient Longfellow paintless dent removal services when you partner with our car hail damage repair company. Call us today for a free auto inspection.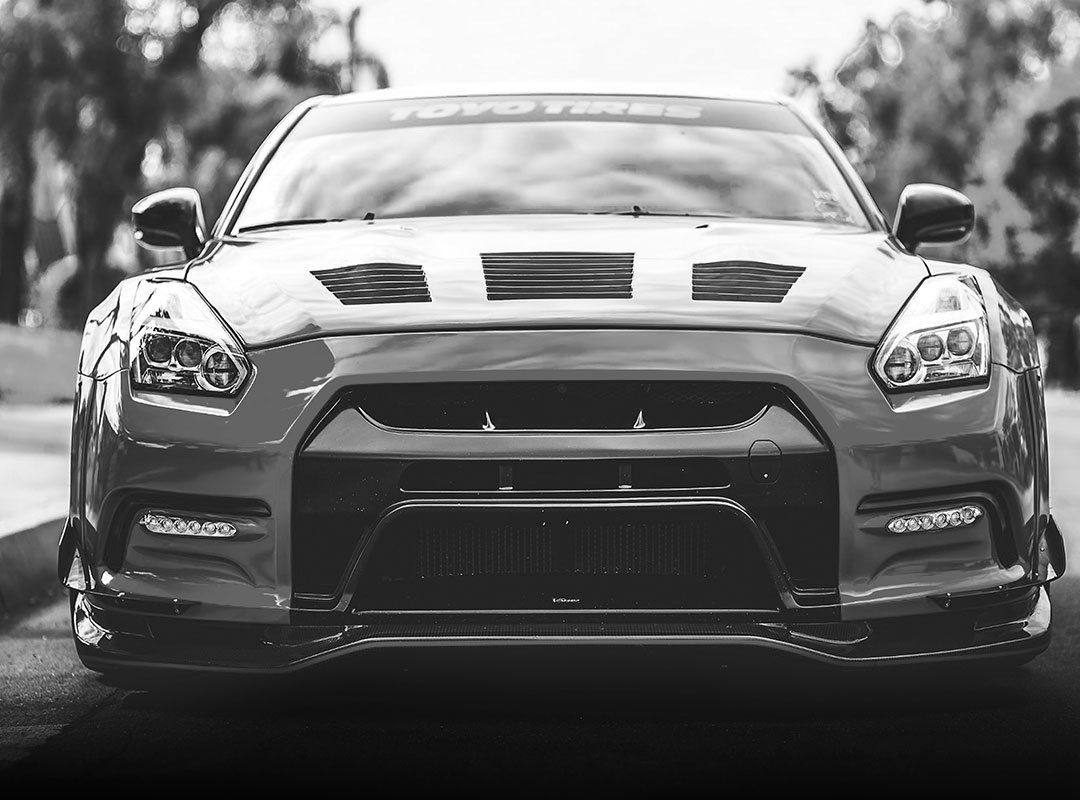 Who Is AJ's Dent?
Since 1995, we at AJ's Dent have been providing honest and high quality dent removal services. Our paintless dent repair specialists are skilled to restore your car from hail damages in a fast-paced environment, so you do not have to wait for days before you can use your vehicle. A company committed to excellence, our PDR experts only use cutting-edge equipment to guarantee exceptional results for our Longfellow hail damage repair clients. These tools are used to press the dents back into place eliminating the need for fillers and paints that traditional body shop technicians use, making paintless dent repair an eco-friendly choice. Integrity, high-grade, and reputable. Work with us at AJ's Dent and experience our way of doing business that will never disappoint.

Little Bit About Longfellow
Longfellow is a community in Minneapolis, Minnesota which is made up of five smaller neighborhoods: Seward, Cooper, Hiawatha, Howe, and Longfellow. Named after one of its neighborhoods, which in turn was named after renowned poet Henry Wadsworth Longfellow, Longfellow is home to the Longfellow House and the famous Minnehana Falls. Almost half of the annual precipitation in this area is accounted from the spring and summer months where some thunderstorms are severe and sometimes producing large hail. We at AJ's Dent are ready to help for any unexpected dent repair needs for car damages caused by hail.
Longfellow PDR Services
If you are in need of auto restoration following a hail storm vehicle damage in Longfellow, MN, AJ's Dent offers comprehensive and effective dent repair services that will surely put you at ease. We begin the process with a free auto inspection to assess the damage and where we can discuss any question and even budget concern that you have, enabling us to provide sound recommendations. Other than performing paintless dent repairs, which is our specialization, you can also enjoy the convenience of our insurance claims assistance with our knowledgeable staff.
Paintless Dent Repair
Rather than simply filling dents with paint, paintless dent repair is a method that actually restores your vehicle back to its original glory. Our PDR technicians utilize high-grade, reusable equipment to not only cover up the damage, but also to carefully press the dent from the underside of the vehicle to factory perfection allowing for a longer lasting result. No more sanding, filling, painting, and other work-intensive steps. Longfellow paintless dent repair is a cost-effective, fast, and eco-friendly process of car hail dent removal. Click here to work with our team of competent paintless dent removal technicians.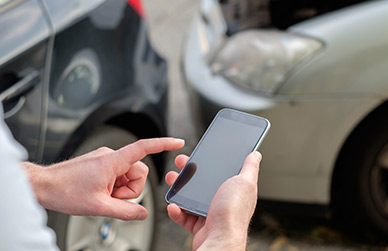 Hail Damage Dent Repair
When you take your vehicle to an auto body shop after a hail storm, it could take days before you can use it again. Time is going to be wasted with the hassle of not having a car to use. Here at AJ's Dent, we offer Longfellow hail damage removal services that can often get done in a single appointment and at the fraction of the time of conventional auto dent repair methods. When your car gets damaged because of a hail storm, we primarily recommend to have your vehicle immediately checked to prevent further impairments that might incur more expenses and longer restoration time. Click here to request a free auto inspection.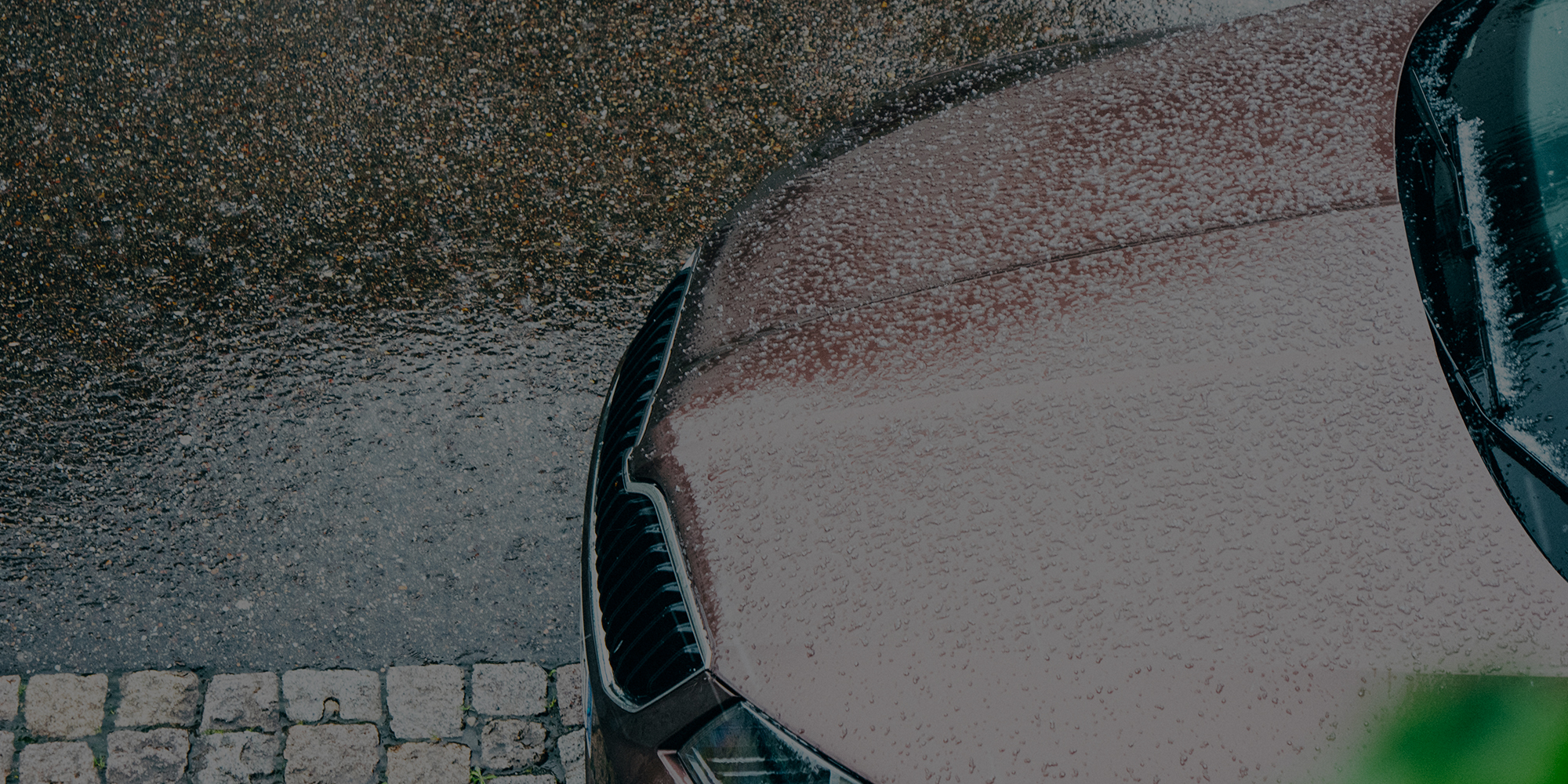 Insurance Claims Assistance
To assure our clients that they will get the best coverage available for hail damage repairs, we at AJ's Dent offer professional Longfellow insurance claims assistance. We start by conducting thorough assessments of the damages sustained by your vehicle, then we provide an accurate and obligation-free quote. If you are a first time claimer, worry not as our team can walk you through filling out forms and support you in the entire process. Click here to know more about our insurance claims assistance services.
Why Choose AJ's Dent?
We at AJ's Dent pride ourselves in our technicians' integrity and expertise in performing impeccable Longfellow PDR solutions and invaluable customer support services. We continuously strive to give our clients the best PDR service in Longfellow, MN with our advanced equipment and convenient services at a fraction of the cost and time of traditional dent removal. In our years of operation, we have already served countless satisfied customers with our unmatched attention to detail. Whether you need professional guidance in filing for auto insurance claims, or you simply need a go-to PDR company for emergency repairs, AJ's Dent will always be one phone call away. Click here to get more information about our paintless dent repair services in Longfellow, MN.
Frequently Asked Questions
What Should I Do First If I Experience Car Hail Damage in Longfellow?
It is important to have proper documentation of your car hail damage since it is going to be asked for when you file for an insurance claim. Be sure to take clear photos of the incident and your car immediately. Before going to your insurance company, request for a free estimate and inspection or assessment from a trusted auto repair company such as AJ's Dent.
Does My Auto Insurance Cover Paintless Dent Repair?
Since hailstorms are considered "acts of nature," your auto insurance should be able to cover the necessary repairs for hail damage. Do not forget to act immediately to avoid any complications or delays on receiving just compensation from your insurance provider. For auto insurance claims assistance, we at AJ's Dent would be more than happy to help expedite the process.
Can Your Longfellow Paintless Dent Repair Services Eliminate Hail Damage?
Paintless dent repair is a method of removing minor dents, dings, and hail damage from the body of a vehicle. This method differs from traditional dent repair in that it does not require any filling, sanding, or repainting of the vehicle's protective finish. PDR is performed using specialized tools that gently push the dent out of the surface without disturbing the paint.
Is Paintless Dent Repair Environment-Friendly?
PDR is exactly what it sounds like: a technique for fixing hail damage without using paint or other chemicals. Instead, dents are taken out using state-of-the-art equipment. Due to the lack of paint and harmful chemicals, paintless dent repair is a far more environmentally responsible option for auto repair in Longfellow, MN.
Can I Afford Paintless Dent Repair Near Me?
At AJ's Dent, we are confident that the rates of our Longfellow paintless dent removal services are near impossible to outmatch. By eliminating the need for paint and other traditional auto repair processes, we are able to cut operational costs and still deliver outstanding results every time. Choose our PDR services if you are in the market for a more affordable auto repair solution in your area.
What Are the Long-Term Effects of Longfellow Paintless Dent Removal?
There is no guarantee that repairs will hold up over time if it is done through repainting. However, it is reasonable to expect for the repairs to last if the dents are manually and skillfully removed through paintless dent removal services like ours. Rest assured that we at AJ's Dent provide lifetime labor warranty for all our Longfellow PDR solutions.
What Is the Expected Turnaround Time If I Get PDR Services Near Me?
For minor dents you can expect a few hours to a day of servicing, depending on various factors. Paintless dent repair at AJ's Dent Longfellow is quick in contrast to traditional dent repair, which requires a number of procedures. We reach the interior of the paneling on your car and use specialist equipment to press the damage back into place. This process is meticulous but quite straightforward, so our response time is substantially quicker than others.
Do You Provide Longfellow Paintless Dent Repair Services on Motorbikes?
Yes! Our Longfellow paintless dent removal solutions are not only for cars and other four-wheel vehicles. We also provide the same quality of service in repairing motorbike dents. It is through our keen attention to detail and expertise that we are able to eliminate external damages and still preserve the flawless appearance of your bike's paint and form.
If My Car Was Damaged By Hail, Does That Mean My Roof Also Has Damage?
It depends. Not all cars or roofs get damaged after going through a hail storm. We at AJ's Dent work with a lot of roofers in Longfellow and other areas in Minnesota, so if you suspect any damage on your roof, we can help you by scheduling a roof inspection for you. Our local roofer affiliate can come down and conduct a thorough assessment of your roof for free of charge.