The Benefits of Sanger Paintless Dent Repair
You've probably heard about the fantastic results that paintless dent repair delivers in Sanger. But if you are still uncertain whether it is the best repair technique to bring back your car to its pre-damage condition, let's look deeper at its many benefits.
---
Speedy Turnaround
Waiting for hours or days for your vehicle to get fixed following a hail storm can be frustrating. You need to borrow a car or even rent a car to go about your daily routine. At AJ's Dent, we follow a streamlined paintless dent repair process that allows us to complete projects in just a few hours.
---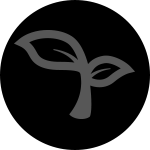 Environmentally Friendly
Traditional dent repair involves sanding, filling, repainting, and many more. These steps produce waste that can cause harm not only to your car but to the environment as well. Our eco-friendly paintless dent removal service in Sanger, TX, involves industry-latest tools that allow our dent repair technicians to manually press dents from behind the exterior panel resulting in a smooth restoration of your vehicle's original finish.
---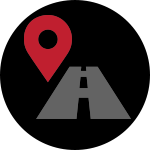 Long-Term Results
When dents are filled, buffed, and repainted using traditional dent repair, there is no guarantee that the outcomes will stay for good. On the other hand, our paintless dent repair techniques involve physically removing dents, creases, door dings, and other signs of hail damage, ensuring your car remains smooth and flawless for years to come. We are incredibly confident and proud of our Sanger paintless dent repair that we offer all our clients a lifetime service warranty.
---
Affordable Car Hail Repair Services
Given that traditional dent repair involves numerous steps, from sanding, installing body fillers, color matching, and repainting, you may pay hundreds, even thousands of dollars out of pocket. On the other hand, our paintless dent repair service in Sanger uses simple yet advanced tools, making it a more cost-effective option that offers a great return on your investment.

What To Do When You Experience Car Hail Damage
Hundreds of vehicles, homes, and businesses are damaged in Sanger, Texas, whenever severe hail storms move through Denton County during the spring and summer months. Denton County is commonly one of the hardest-hit places in the Lone Star State. A hailstone range in size, from tiny pieces to stones about the size of golf balls. As severe weather conditions come without warning, the best course of action to fix the damages they left behind is to look for a reliable dent repair company that delivers timely and efficient paintless dent repair in Sanger, TX. If you want to resolve the damages to your vehicle following a hail storm, here are the steps you must take:
1. Take Photos
Do not forget to take photos of your car's damages after a hail storm. Insurance companies require all hail damage applications to show proof of the damage to ensure accurate assessment and processing of your claim.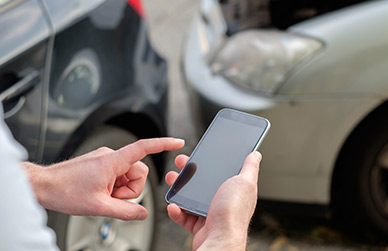 Contact our paintless dent repair team in Sanger for a no-obligation quote and schedule a dent repair appointment at your most convenient date and time. Should you need assistance in filling out an insurance claim, you can depend on our paintless dent repair technicians to assist you.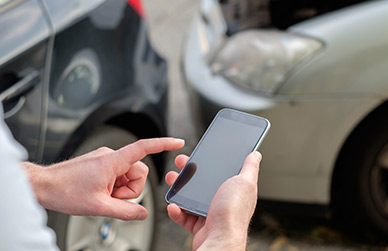 3.

Contact Your Insurance Company
You may now proceed to call your insurance company to report a claim. They will give you additional information about the extra paperwork you may need to submit to process the claim quickly. If you are having trouble claiming compensation from your insurer, call us, and we will be happy to help. Leveraging our expertise and experience in dealing with numerous insurance companies, you can rest assured of expert assistance until you receive the coverage and compensation.
---
From the time you request a paintless dent repair estimate to the time we erase the last dent on your vehicle, you can expect nothing but first-class service from AJ's Dent. As a premier paintless dent repair company in
Sanger, Texas, our ultimate goal is to satisfy you with our workmanship and results. We understand how invaluable your vehicle is in your daily life. We will work expediently and professionally to complete the job fast. Contact us today to schedule an appointment or request an auto hail damage repair estimate.
---
Request A Free Estimate
Are you interested in scheduling paintless dent repair services in Sanger or the surrounding Tarrant County area? If so, we invite you to stop by our Lake Worth location at 6804 Lake Worth Blvd, Lake Worth TX 76135 or contact our team today. We will be happy to provide you with a free estimate for car hail repairs as well.