The Benefits of Prosper Paintless Dent Repair
It's the first time you've heard about paintless dent removal, so it's understandable to feel uncertain whether it's the proper repair for your vehicle. While it is a relatively newer dent repair process, it has been rising in popularity among vehicle owners due to the outstanding outcomes it delivers. There's something to rave about our Prosper paintless dent repair services, from the advanced tools used during the paintless dent removal process to its cost-effective prices.
---
Speedy Turnaround
It's hard to get around when your car is covered in dents, dings, and creases following a heavy downpour of hail in Prosper, Texas. If you're pressed for time and need your vehicle back to its pristine condition, our paintless dent removal process can smooth out all imperfections in just a few hours. Instead of waiting in line, AJ's Dent offers speed and convenience unmatched in the Prosper, Texas, area.
---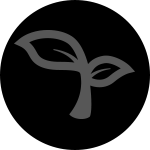 Environmentally Friendly
If your vehicle is riddled with unsightly dents, door dings, creases, indentations, and other flaws with no severe damage to its painted surface, our Prosper paintless dent repair is the best way to restore your car to its former beauty. Our paintless dent repair process does not involve chemicals such as paint and fillers, so you don't have to worry about toxic wastes causing harm to your car and the environment.
---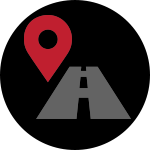 Long-Term Results
Traditional dent repair that involves fillers and paint does not guarantee that your vehicle will remain flawless over the long term. The results can wear off over time or until another hail storm strikes in Prosper. At AJ's Dent, we utilize an innovative dent removal process that allows us to restore your vehicle's exterior panel using less time and money-intensive repair techniques. We guarantee results that look great for longer.
---
Affordable Car Hail Repair Services
Our Prosper paintless dent removal is more budget-friendly than traditional dent removal. We effectively remove dents, ding, creases, and hail damage at a fraction of the price. You can rest assured that you can go back on the road with a dent-free car as soon as possible without burning a hole in your pocket.

What To Do When You Experience Car Hail Damage
It's probably no surprise for residents in Prosper, Texas, to know that Collin County is one of the two counties most affected by severe wind and hail storms in the Lone Star State. Between 2017 and 2019, Texas had 195 days of severe hail days, with Collin County being hit by most of them. Instead of lining up at an auto body shop to get traditional dent repair, we highly recommend giving our painless dent removal a try. Don't let your vehicle look like a total mess any longer. Receive speedy and efficient dent removal from our skilled paintless dent repair specialist at AJ's Dent. Here are three easy steps to ensure you receive swift and just compensation from your insurance company.
1. Take Photos
After a hail storm, it is best to submit a report to your insurance company. You will need to show evidence of auto hail damage, so take as many photos as possible of the damages your vehicle incurred during the hail storm.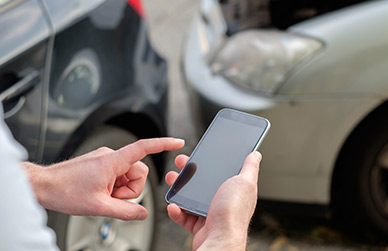 Reach out to our paintless dent removal team in Prosper before sending a claim to your insurance provider. We have a dependable team that will be more than happy to schedule a paintless dent repair appointment at your most convenient date and time. After a comprehensive assessment of the damages to your car, we will give you an honest and transparent paintless dent repair estimate.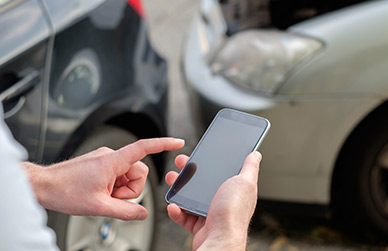 3.

Contact Your Insurance Company
Once you have successfully scheduled an appointment with us, you may file a claim with your insurance provider. If you have questions or require assistance during the insurance claims process, let us know. Our vast experience working with insurance providers will ensure you receive adequate coverage to pay for your vehicle's repair costs.
---
At AJ's Dent, we've been utilizing paintless dent repair to erase dings, scrapes, indentations, dents, and creases for many years. We will be more than happy to perform the work your car needs speedily and professionally, from minor dents to auto hail damage. You can expect attention to detail from beginning to end when you make us your preferred dent removal company in the Prosper, Texas area. Experience first-class dent repair by giving us a call today.
---
Request A Free Estimate
Are you interested in scheduling paintless dent repair services in Prosper or the surrounding Tarrant County area? If so, we invite you to stop by our Lake Worth location at 6804 Lake Worth Blvd, Lake Worth TX 76135 or contact our team today. We will be happy to provide you with a free estimate for car hail repairs as well.