The Benefits of Little Elm Paintless Dent Repair
If you are unfamiliar with painless dent repair, crease dent repair, door ding repair, and mobile dent repair, it's understandable to feel unsure whether it's the right repair solution for your vehicle. In most cases, our Little Elm paintless dent repair is recommended for superficial damages on a vehicle's exterior panels. So long as the paintwork is not damaged during an accident or hail storm, our paintless dent removal service is the gold standard to restore vehicles to their original beauty. There are many things to like about our paintless dent repair solutions in Little Elm. At AJ's Dent, we utilize advanced tools to repair superficial damages, so you can get back on the road with a blemish-free car as soon as possible.

---
Speedy Turnaround
Our mobile dent repair procedure offers the same flawless results but without the gruelling waiting time. We will even out imperfections, including dents, door dings, body creases, indentations, and hail damage in just a few hours. No need to wait for days for your car to be fully restored. Our paintless dent repair specialists will ensure your car is back to its pristine condition fast.
---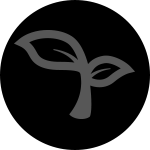 Environmentally Friendly
When there is no damage to your vehicle's paintjob, our paintless dent removal service in Little Elm is an excellent eco-friendly solution. Here at AJ's Dent, we have the specialized tools and skills to remove dents caused by hail storms, door dings, and even large dents. We carefully assess you vehicle and assess whether paintless dent repair is the best option to bring back the flawless finish to your car's exterior panels.
---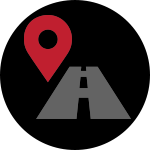 Long-Term Results
Reverse the damage on your car and guarantee long-term results with our Little Elm mobile dent repair service. We are highly skilled in the paintess dent removal technique, so you can count us on to resolve dents, door dings, body creases, indentations, and auto hail damage without having to buff, fill, or repaint it. We've been providing door ding repair, crease dent repair, and hail damage repair using the paintless dent repair technique for years that we are confident on the long-lasting results we deliver.
---
Affordable Car Hail Repair Services
We know that there's a lot of inconvenience and stress in repairing a car especially while on the road. At AJ's Dent, we make the paintless dent repair smooth and hassle-free thanks to our affordable car hail repair service in Little Elm, Texas. Since we do not use fillers, buffers, paint, and other items typically used in traditional dent removal, you can save a lot of money while ensuring a quality, smooth finish to your car.

What To Do When You Experience Car Hail Damage
Hail storms is a common occurrence in the Little Elm, Texas area, especially during the spring and summer months. When they strike, vehicles parked outdoors receive the most damage. While it may cause you distress at first, you can feel confident knowing that our affordable paintless dent removal services is available to vehicle owners in the Little Elm, Texas area. Our mobile dent repair team will arrive at your exact location and resolve damages on the spot. No waiting in line and no unnecessary paintwork, ensuring excellent return of investment for a job well done. If your vehicle suffers from hail damage or a minor accident, here are steps that you must take.
1. Take Photos
After a hail storm, it is recommended to take photos of the damages in your car's exterior panels. This will serve as proof that your car suffered from hail damage in Little Elm. Your insurance company will not process your claim unless you have evidence of damages in your car.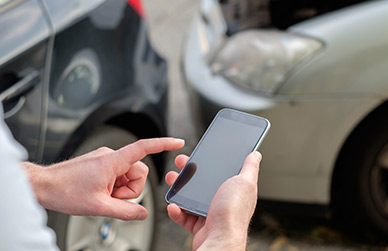 At AJ's Dent, we also offer expert insurance claim service following a hail storm in Little Elm, Texas. Simply call us and tell us  about the damages. We will offer you sound advice on how to go about the insurance claims process to ensure that you get quick and just compensation from your insurance company. We have worked with many insurance providers; hence we have the knowledge and experience to expedite a successful hail damage insurance claim for our clients.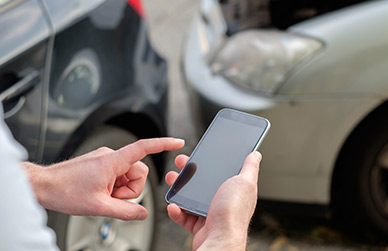 3.

Contact Your Insurance Company
After scheduling an appointment with us, you can proceed to file an insurance claim with your insurer. If you have questions or require additional assistance during the hail damage claims process, let us know. Our paintless dent repair specialists will be more than happy to assist you during the process, so you can get just and fair compensation as soon as possible.
---
Expect nothing but courteous and professional paintless dent repair, door ding repair, body crease repair, and mobile dent repair service from our team of seasoned technicians in Little Elm, TX. We will walk you through the entire process so that you gain full understanding of your paintless dent removal procedure. No matter the size and scope of damage on your vehicle, we aim to deliver a painless, quick, and affordable paintless dent experience. Give us a call today and we'll gladly help you get started to get back on the road again.
---
Request A Free Estimate
Are you interested in scheduling paintless dent repair services in Denton or the surrounding Tarrant County area? If so, we invite you to stop by our Lake Worth location at 6804 Lake Worth Blvd, Lake Worth TX 76135 or contact our team today. We will be happy to provide you with a free estimate for car hail repairs as well.