The Benefits of Frisco Paintless Dent Repair
If this is the first time you have encountered pdr or paintless dent repair, you may be wondering whether this is the perfect fix to your auto hail damaged vehicle. Depending on the severity of auto hail damage, our Frisco paintless dent repair could be the ideal solution. We utilize industry-latest tools and techniques to remove all types of imperfections, including dents, door dings, creases, and indentations, quickly and efficiently. The advantages of our Frisco paintless dent repair solution are extensive.
---
Speedy Turnaround
You can rest assured that our paintless dent removal technicians will remove all signs of damage on your vehicle's outer panel in just a few hours. We use advanced tools to expediently remove creases, dents, door dings, and auto hail damage.
---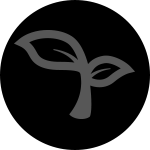 Environmentally Friendly
When your car does not have paint damage, our paintless dent repair service will get you back on the road. The best part about our paintless dent removal technique is that we do not use toxic chemicals and paint. No pollution or toxic waste is generated from our innovative and eco-friendly dent repair.
---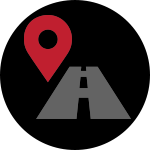 Long-Term Results
When dents, dings, and indentations are filled and painted using traditional repair, this does not guarantee long-lasting results. On the other hand, our Frisco paintless dent Repair utilizes an ingenious way of restoring your exterior car panel to its pre-damage condition. The smooth and flawless results are guaranteed to last for many years. We are confident with the quality of our workmanship and results that we offer a lifetime labor warranty to our Frisco customers.
---
Affordable Car Hail Repair Services
Choose the auto body shop Minnesotans trust when you need hail damage repair for your vehicle. When you need competitively priced dent repair service in Frisco, we are the company that Frisco residents trust. You can receive unmatched customer support from start to finish without causing a dent in your wallet.

What To Do When You Experience Car Hail Damage
Hail strikes Frisco, Texas area around the spring and summer months. It is not surprising to see many residents flock to their nearest auto body shops to obtain traditional dent repairs for their vehicles. If your vehicle does not show any signs of paint damage, skip the long waiting times and obtain the premier paintless dent removal service here at AJ's Dent. Follow these steps for an easy and hassle-free dent repair process when your vehicle suffers from minor scratches, door dings, creases, dents, and car hail damage.
1. Take Photos
Insurance companies require photos as evidence that a hail storm damaged your car. Take as many pictures as possible to meet the requirements while filing an auto hail damage insurance claim.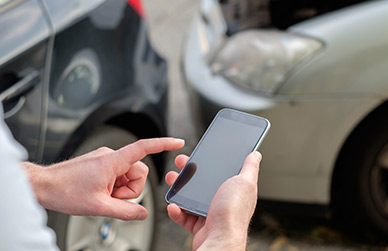 If you have any questions regarding the insurance claim process, it is imperative to seek guidance from experts. We have a dedicated team that can guide you through filing an insurance claim. Our team will also provide you with an honest estimate for paintless dent repair on your vehicle. We will be happy to schedule a dent repair service at your most convenient date and time.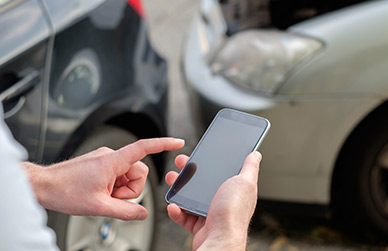 3.

Contact Your Insurance Company
After filling out the insurance claim form, you may then proceed with contacting your insurance provider so that they can process your claims immediately. We have years of experience dealing with insurance companies, so should you ever need us to help you receive fair compensation to cover the costs of repairs, we are here to help.
---
Here at AJ's Dent, we are focused on making you happy and satisfied with the service and results we deliver. We consistently deliver the highest standards of excellence in pdr services in the Frisco, Texas area. As vehicle owners ourselves, we know the stress and inconvenience of not being able to drive your car due to damage. We will always work with the utmost promptness so that you can drive away with a dent-free car as soon as possible. Schedule a paintless dent repair service with our skilled team by calling us today.
---
Request A Free Estimate
Are you interested in scheduling pdr or paintless dent repair services in Frisco or the surrounding Collin County area? If so, we invite you to stop by our Lake Worth location at 6804 Lake Worth Blvd, Lake Worth TX 76135 or contact our team today. We will be happy to provide you with a free estimate for car hail repairs as well.