The Benefits of Anna Paintless Dent Repair
If you're unfamiliar with the paintless dent repair technique, you may be wondering if it's the exemplary service to fix the damages on your vehicle. At AJ's Dent, we will carefully walk you through the process of getting your car repaired using our top-notch paintless dent removal system. We utilize the latest tools to remove all superficial damages without causing further damage to your vehicle. There are many benefits to opting for our Anna paintless dent removal service.
---
Speedy Turnaround
Traditional Paintless dent repair methods can take days or weeks to complete. On the other hand, our Anna paintless dent removal can be completed in just a few hours. We used industry-latest tools to manually press dents, creases, door dings, and indentations back into place quickly. Our paintless dent repair system's simple and straightforward approach will save you time.
---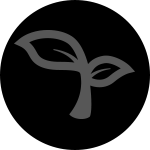 Environmentally Friendly
Since we do not use fillers and paint during repair, your vehicle will not be exposed to chemicals that can potentially harm your car and the environment. Our eco-friendly approach to repairing dents, door dings, creases, and auto hail damage delivers smooth and flawless results like no other,
---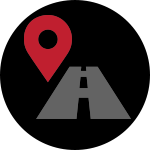 Long-Term Results
When you try to fill in a dent and repaint over the area, you can't guarantee the repairs will last long-term. However, when you physically remove a dent and restore the vehicle's original form, you can expect the restoration to last. That is why at AJ's Dent, we offer a lifetime warranty on our services.
---
Affordable Car Hail Repair Services
Eliminating paint, filler, and other chemicals in our dent repair process allow us to restore your care beautifully without breaking the bank. As long as the original paint job of your vehicle is intact, we can guarantee minimal cost while delivering superior outcomes.

What To Do When You Experience Car Hail Damage
Collin County suffers from severe weather conditions such as thunderstorms, hail storms, and strong winds during spring and summer. When hail strikes, residents of Anna, Texas, are among the hardest hit, as evidenced by damaged properties, including vehicles that are riddled with dents, door dings, scratches, indentations, and many more. Instead of lining up at an auto body shop, we highly recommend giving our paintless dent removal service a try. When a recent hail storm batters your vehicle, here are the next steps that you must take to resolve the issue right away.
1. Take Photos
To file an insurance claim success, take pictures of the damage your car has incurred from the hail storm. It is imperative to report to your insurance company as soon as possible to ensure the timely processing of your claim.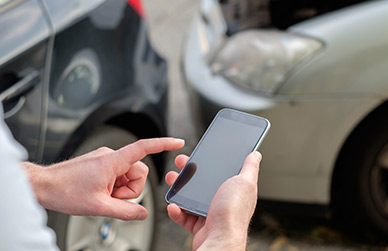 Before submitting your application for a hail damage claim, call us to schedule an appointment at your earliest date and time. We will be happy to give you an accurate and honest estimate for our Anna paintless dent removal. If you have questions about the insurance claim process, do not hesitate to call us. Leveraging our experience working with numerous insurance companies, we have the know-how to ensure you receive adequate coverage to pay for the repairs your car needs.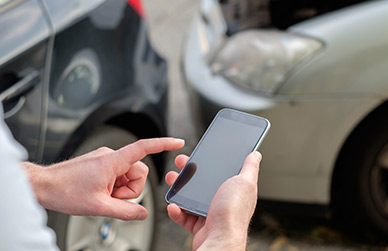 3.

Contact Your Insurance Company
After booking an Anna paintless dent repair with us, you may now proceed to submit your claim to your insurance provider. Our paintless dent repair specialists will always have your best interests in mind. We will do our best to help you throughout the insurance claims process.
---
Our paintless dent repair service in Anna, TX, is a quick, cost-effective, and minimally invasive process, ensuring you can be back on the road in record time. There is no need to get a car rental while your car is getting fixed or deal with color-matching errors. At AJ's Dent, we aim to make the auto hail damage repair process a smooth and hassle-free process for every client we serve. Contact us today at AJ's Dent to request a no-obligation estimate for paintless dent repair.
---
Request A Free Estimate
Are you interested in scheduling paintless dent repair services in Anna or the surrounding Tarrant County area? If so, we invite you to stop by our Lake Worth location at 6804 Lake Worth Blvd, Lake Worth TX 76135 or contact our team today. We will be happy to provide you with a free estimate for car hail repairs as well.