The Benefits of Arkansas Paintless Dent Repair
Our paintless dent removal services are 100% non-invasive and can be used on old and new paint jobs. There is no longer a need to remove any existing paint or resort to other auto dent repair techniques. We at AJ's Dents are able to eliminate not only dents and dings, but also other unnecessary processes that will take up our clients' time and money. If you are unfamiliar with paintless dent repair, our team would be more than happy to walk you through the process so you can have a better idea of what to expect.
---
Speedy Turnaround
One of the biggest advantages of our paintless dent removal in Arkansas is the incredibly fast turnaround time. Our dent repair specialists make use of state-of-the-art tools to press dents, door dings, indentations, and creases back into place. It is that simple and straightforward. Traditional dent repair methods can take days or weeks to complete, while paintless dent removal only needs a few hours and can be completed within the same day.
---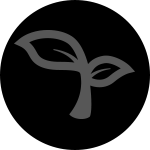 Environmentally Friendly
Our Arkansas paintless dent repair service is considered as the most environment-friendly approach because it does not require the use of any harmful chemicals such as paint and fillers. Not only can they damage your car, they are also safety and health hazards to humans and to Mother Nature. All of our dent removal tools are reusable so there is zero waste every time we finish a job.
---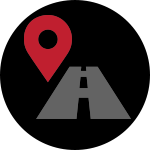 Long-Term Results
We at AJ's Dents always reassure our clients that our Arkansas paintless dent removal services generate only long-term superior and sustainable results. Dents that are filled or repainted over are not guaranteed to stay the same for long. On the other hand, our paintless dent repair process involves physically removing the dent and restoring the car's original shape. This means that your car's factory finish remains intact, and its value will not depreciate.
---
Affordable Car Hail Repair Services
Since our Arkansas paintless dent repair services do not need paint, body fillers, and other costly products, we are confident that our prices are near impossible to outmatch. As long as your car's original paint job is still intact, you do not have to spend a lot in order to get high quality outcomes. Regardless of the size or complexity of the paintless dent removal solution you avail with our team, we are giving you a lifetime service warranty as part of our guarantee that you will get the best bang for your buck when you choose AJ's Dents..

What To Do When You Experience Car Hail Damage
The Tarrant County area is no stranger to massive thunderstorms. During the spring and summer, we see an extensive amount of hail in the metro area. The end result is that vehicles are often left pocked, dinged, and dented beyond recognition. When hail passes through the area and leaves your car a mess, you might not be sure what to do next. Take the following actions once the storm has passed and you are safe.
1. Take Photos
Your standard insurance claims process includes submission of adequate documentation. This is why it is important to take clear, detailed, and accurate photos of the damages your car incurred as soon as the hail stops raining from the sky. Sooner or later your insurance provider will ask for these photos as part of your report.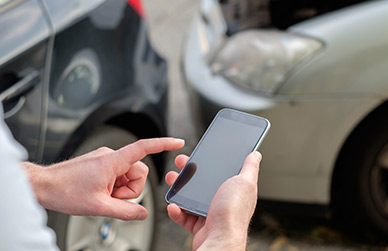 As soon as you are capable of moving, contact our Arkansas paintless dent repair technicians immediately. Before submitting your claim to your insurance company, it is highly recommended to get in touch with our team first so we can schedule your dent repairs as soon as possible. More than being a paintless dent repair company in Arkansas, we at AJ's Dents are genuinely concerned about our clients. We want you to get the just compensation you deserve, so we will provide you a free assessment of the hail storm damages your car incurred coupled with a free and honest estimate.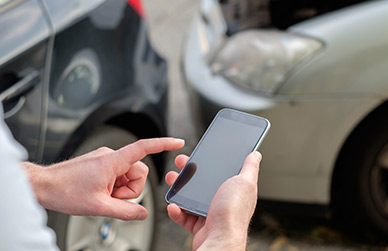 3.

Contact Your Insurance Company
Once you have scheduled an appointment with our Arkansas paintless dent removal specialists, the next step is to start contacting and coordinating with your insurance company. If this is your first time making and insurance claims for hail damage, we can guide you through the process. Leveraging years of experience and expertise in the industry, we can help ensure your speedy and fair compensation for the repairs your car needs.
---
At AJ's Dents, our Arkansas paintless dent repair experts are ready to go the extra mile in order to guarantee that your vehicle will be back in top-shape in no time. As car owners ourselves, we understand the importance of having your vehicle back in pristine condition and ready for use as soon as possible. We have successfully expedited and streamlined the dent removal process so you can have your car back from repairs before dinner. Our team currently serves the State of Arkansas and most of its major cities, including but not limited to Little Rock, Russellville, London, Fort Smith, Springdale, Fayetteville, Jonesboro, Rogers, Bentonville, Conway, Hot Springs, North Little Rock, Pine Bluff, Sherwood, Bella Vista, Benton, Russellville, Jacksonville, Cabot, and more. Contact us today to schedule an affordable, fast, and effective Arkansas paintless dent repair service at your most convenient time and date.

---
Request A Free Estimate
Are you interested in scheduling paintless dent repair services in Dallas-Fort Worth or the surrounding Tarrant County area? If so, we invite you to stop by our Lake Worth location at 6804 Lake Worth Blvd, Lake Worth TX 76135 or contact our team today. We will be happy to provide you with a free estimate for car hail repairs as well.